Soulfully Exclusive
Spa Package Therapy 
THE MONARCH
"
to become ~ we must transform"
Allow us to crown you with this Royal blend of warming, old world, scented therapies that will surely make you feel like a Queen cocooned in a throne of peace, femininity and abundance.

~ Warm River Rock and Moroccan Rose Essential Oil Scalp Treatment
~ Classic Facial with a gentle Manuka Honey Radiance Enzyme Peel and
Vitamin C Firming Masque
~ Collagen Eye and Lip Masque
~ Exfoliating Sea Salt Body Scrub with Formula No. 10  Amber Patchouli Silk Road Herb and Spice Blend
~ Rich and Exotic Botanical Butter Cream Body Wrap with Gourmet Collection Amber, Patchouli and Sandalwood
~ Jasmine Pearl Tea and Luscious Dark Chocolate for sipping and contemplating your next move...
"Only a true Queen could vibe with this service" 
3 hrs.
$295.00

M~F
Spa Shower/Lounge Amenities included.
Call to reserve this Jewel of a package because you are worth it.
EARTHY AND ALIVE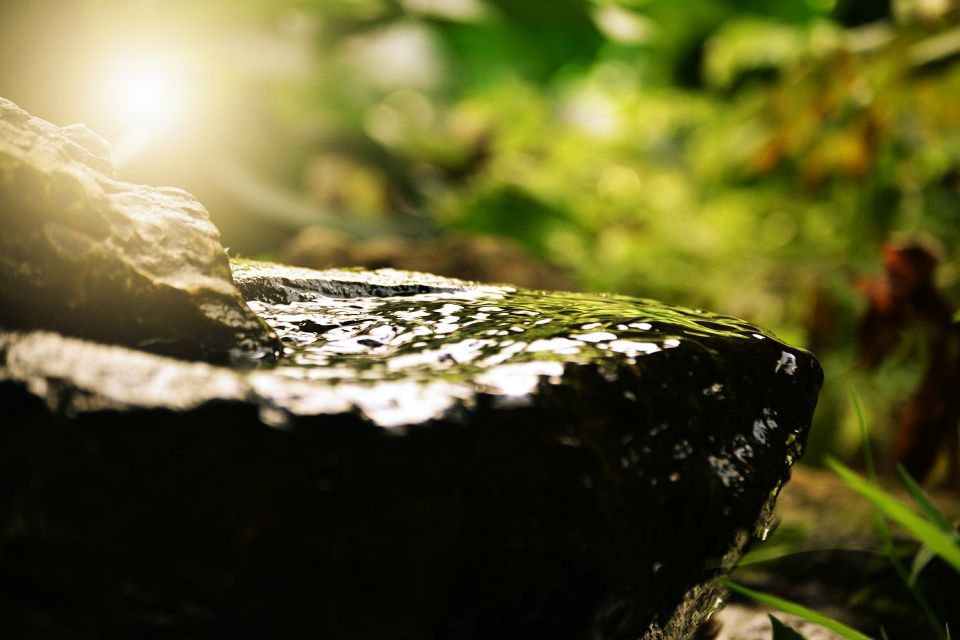 Connect to Mother Earth with our salt/mud/clay face and body ritual.

Raise your vibe, open the heart, reduce fear, build self-confidence, clear obstacles and get grounded with the potent energy of Tourmaline, Quartz and Feldspar minerals combined with Quantum Infrared Light Therapy.

Gourmet  Sea Salt Body Scrub with Pumpkin, Ginger, Turmeric, Anise, Clove, Nutmeg and Cinnamon.
Citron Wild Orange Vanilla Body Cream.

Mineral rich Tourmaline, Quartz Gemstone Clay from the Vancouver Island mountains.
Canadian Glacial Mineral Mud.

 Sea Salt  Body Scrub with Gemstone Clay Body Masque and Ultrarich Cream Body Wrap
Quantum Infrared Light Therapy
 Classic Organic Mineral Mud Facial
Spa shower and lounge amenities included.
Call to reserve.
Approx. 3.5 hrs.
$369.00
 

Created just for you...

Custom Blended Soul Package with Michelle
Does life feel like it's moving too fast?

Do you need to land but you just don't know how?

Connect to your whole self with this customized blend of services and modalities that are individually, intuitively and compassionately chosen just for you.
SoulSpace views the body~mind~spirit as a whole system. Every part of you is connected, meaning that where you feel pain and discomfort is not necessarily the cause of your pain and discomfort.

Michelle will provide a 30min. complementary phone consultation to discover and learn more about you.
Michelle will then gently guide you toward what could be most beneficial in providing stress relief, pain reduction, detoxification and inner peace.
Together we will then collaborate to create your customized spa day.

Please call to schedule.
704~889~SOUL (7685)
2- and 3-hour sessions by appointment Monday~Friday
$150.00 per hour

 
Michelle Greenberg
LMBT 5993
Healing Artist
Spiritual Health Coach

***Session can include a blend of any service in our spa menu (excluding classes and chiropractic), depending on length of session chosen.
***Gratuity, Lounge/shower amenities included in hourly rate.
no-shows and late cancellations (less than 24hrs notice) will be charged 25% of scheduled session time.
Retail skin and body products for purchase and skincare enhancement products for purchase are not included in hourly rate.
no cash refunds.
Website/online promotions are not valid with this specialty package.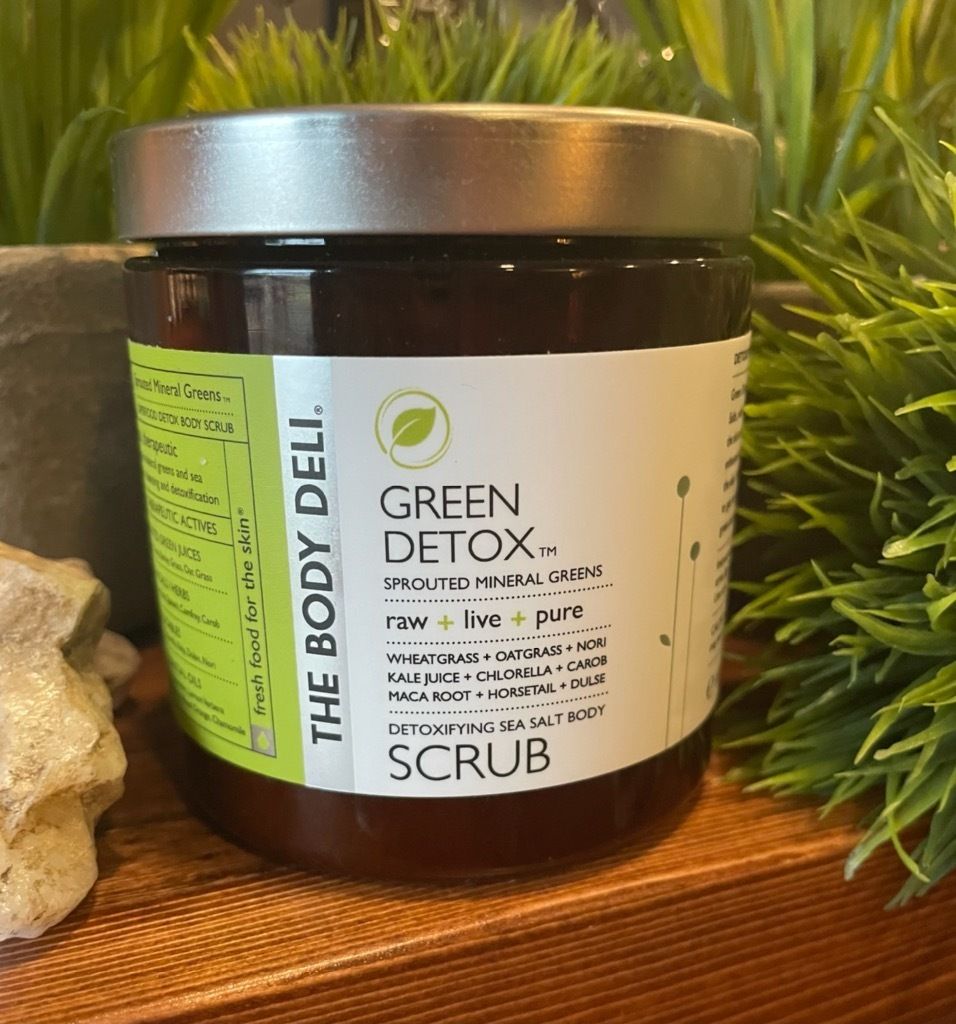 SPROUTED MINERAL GREEN DETOX PACKAGE
Get your detox on with our doctor recommended sprouted mineral ingredients!
Stimulate the lymphatic system and relieve stress by clearing toxins from the pores of the skin in our Full Spectrum Infrared Sauna.
Exfoliate the skin with our Sea Salt body scrub. Ingredients include nourishing plant butters, Wheatgrass, Oatgrass, Chlorella, Maca and more!
Hydrate and invigorate the skin with a Sea Kelp mineral rich Botanical Body wrap.
Relax the mind-body-spirit-soul with Therapeutic Massage using ultra-rich cream by The Body Deli.
Ingredients: Eucalyptus, Rosemary, Cold pressed oils and Coconut water.
Includes spa shower/amenities, warm focused stones, scalp and foot massage, warm towels, detox tea in our lounge.
3 hrs.   $295.00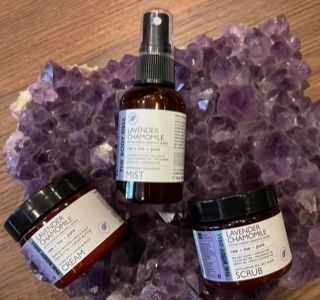 LAVENDER CHAMOMILE TRANQUIL TRIO
Promote peace, relaxation, wellness and protection with this
2 hour Phyto-Therapy for the mind-body-spirit-soul.
$150.00

Included during your session:
Exfoliating Dead Sea Salt Body Scrub
Spa Shower
Therapeutic Massage
Focused warm stones
Warm towels
Aromatic Lavender scalp and foot Massage
Hydrating Lavender Mist
Ultra Rich Lavender Cream
Lavender Chamomile Tea in our lounge

Call to schedule.
704-889-SOUL (7685)
Lavender Chamomile retail products available for purchase by the Body Deli
Integrate Me Package
Body massage and modified facial reflexology combined with Rose Quartz singing bowl sound therapy, and therapeutic grade essential oils.

20 min. Infrared Sauna enhancement available for $28.00
Spa shower included
90 min - $185
Sport Aficionado Package
Therapeutic Sport massage with passive stretches, Arnica oil to soothe sore muscles and increase blood flow. Warm thermal focused stones deeply release contracted muscles.   Hydrocollator compress. 

20 min. Infrared Sauna enhancement available for $28.00
Spa shower included
90 min - $175
Crystal Clear Your Mind Package
Selenite crystal wand working with the acupressure points of the upper body, face and scalp. Relax & de-stress the mind, body, spirit, scalp massage, Chromatic color therapy.
75 min  $95
The Light and  Sound Of The Universe Package 
Sound therapy exclusive using Acutonics (weighted tuning forks) to balance the body by tuning into the sound of OM.
Resonates with earth's natural vibration and all of nature. Chromatic color therapy. Great for mood, and emotional balance.
75 min  $133