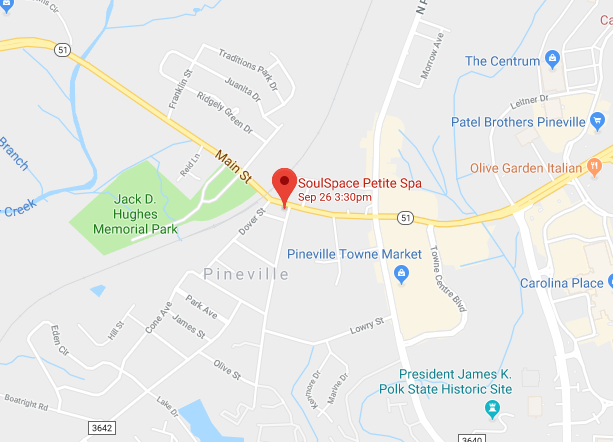 315 Main St
Suite 5
Pineville, NC 28134

Hours
Mon: 10am - 6pm
Tues-Fri: 10am - 7pm
Sat: 9am - 4pm
Sun: closed
soulspacepetitespa@gmail.com
Therapists work by appointment.
Call Today!
Our staff works by appointment within the hours above.
Our schedule may vary according to holidays and therapist availability 
Senior discounts available.
*Must be 65 or older.
Applicable to 60 min Swedish session only

Have a Question? Send Us a Message
 
We Look Forward To Working With You!